Engage 2 Engage

Will Launch Your Online Business in

2 Months

for a Payment Plan of Less Than

$297 USD / Month

- This Means:
Website / Funnel, Automation, Design {Logo, Lead Magnet, Infographic, etc.}, Content {Blog, SEO, Social Media}, Analytics, Security & More
LIMITED OFFER - 5 Spots Only to Work One-on-One with Owner, Starting This Month
The Team Will Get Your Site / Funnel, Automation, Design (Logo, Lead Magnet, Infographic, etc.), Content (Blogs, SEO, Social Media), Analytics, Security, & More….
Ready for Launch (Live Announcement) in Less than 2 Months with an Affordable
Payment Plan of Less Than $297 USD / Month for US Based Individuals
Have a Business Idea?
Passionate to Start A Movement?

What's Holding You Back to Get Started?
You have an idea and are passionate to start a movement by launching a new business online, but are struggling with:
not having the right resources (money, people, time), 
feeling overwhelmed with the market telling you all the things you need to do to be successful,
trying to figure out what to start on first,
how to build an online presence,
all the tech and parts that is involved,
having time to do proper competitive and non-competitive research,
creating valuable and quality content,
dealing with other parts of the business besides marketing,
financial constraints,
obtaining work-personal life balance,
juggling family and your current full-time work,
or maybe out of work and need to get something going, 
and more…..
Wondering how to get started?
There are many "gurus" available to teach you a portion of marketing (like, email marketing), so you can do it yourself (DIY), but no one really offering you a team to do it for you (DFY) or do it with you (DWY).
If you do find resources they are virtual assistants that you need to train (not real experts in specific tools).
Or, there are experts on one topic (web tech), but not a team with various expertise (like – web tech, design, automation, SEO, content, social media).
Or, they are expensive. 
What you need?
You need a team who knows how to get you started.  A team with different expertise that communicates your needs with each other, behind the scene. A team that will get stuff done quickly and can handle your various needs. A team that will guide you through the various steps and stages.
Of course, you can do it all yourself.
But, how long will it take you to become trained and apply some of these basic foundational marketing tools needed?
WordPress (plus hosting, backup, security, integrations, etc.)
WordPress Plug-Ins (Elementor, WooCommerce, Yoast SEO, Wordfence, Cloudflare, Social Media Share, etc.)
Design Software
CRM
Automation
Forms
Social Media Management
Funnel tools
Google Analytics
Depending on your business model, you might also need to learn:
Learning Management System (LMS)
Memberships
NOTE: these are just the tools, but you need to put in time for competitive research, analytics, content writing, video creation, engaging, nurturing, campaigning, and more….
Thinking about how to pay for services like web design, automation, security, analytics, and digital marketing (content, SEO, email nurture, social media) PLUS the tools?
Obtaining a wide variety of different tactics, strategies, and online tools to help a start-up business idea come to life, can make planning and executing a challenge and stressful for most solopreneurs and newly established small businesses.
Finding an affordable full service company – or one that offers a broad range of services – is hard to come by. 
You have a budget, and find yourself needing to be hands-on to fulfill a range of digital marketing goals and objectives.
Often, you are left trying to manage and delegate tasks to different companies, but then another problem comes along – you don't know what tasks and direction to give them to launch your project, so you spend thousands of more dollars (and more of the time that you don't have!) trying to train yourself to learn the different elements – feeling even more overwhelmed and frustrated!
All of a sudden you look back realizing you have spent time and money learning some of the many factors of marketing with no tangible outcome: No Website, No Automated System, No Solid Attractable Content, No Real Business You Can Be Proud to Show-Off! And No Prospect – No Client!
MEET OWNER,
VALEH NAZEMOFF
Valeh is a myth-buster and knows how to attract "QUALITY" audience that generate results.
She scaled her consulting business, Acolyst, to

 

multi-million dollars

 

without a sales team!
A global software company sponsored her to write her book (which ended up being a best-seller). She was also invited to support them on their multi-million-dollar rebranding effort [the largest scope in their history.]
The White House, Executive Office of the President,

called her for a consulting engagement.
She's been invited as

 

keynote speaker,

 

internationally.
Her audience have included IBM, Microsoft, SAP, Sony.
She's been featured in Inc. Magazine, Fast Company, and Entrepreneur.
Arianna Huffington (founder of Huffington Post) herself said she would "love Valeh to voice" on HuffPost and gave her her own blog column.
All this and much more….WITHOUT a huge following on social media or massive email list.
HOW?
By building a digital, automated, presence and focusing on positioning her message to her key audience with realistic and achievable goals and metrics.
Valeh Is Giving You A Team to Help You Launch

- PLUS Payment Plan solution!
No More Frustration, Overwhelm, Burnout, or Stress!
We Got You!!!
Valeh has been active determining what solopreneurs, entrepreneurs, and small businesses' need with digital marketing to launch their dream business.
Connecting the dots, and putting a week-to-week roadmap action plan that deliveres tangible results is key, yet not enough.
So, as a BONUS (with limited spots), Valeh will be providing weekly one-on-one mentoring and coaching throughout the duration of the launch program to only 5 new clients per month.
Meaning, acceptance into the 2 month launch program is based on client application and payment submission received.
Scroll Below to See What You Get!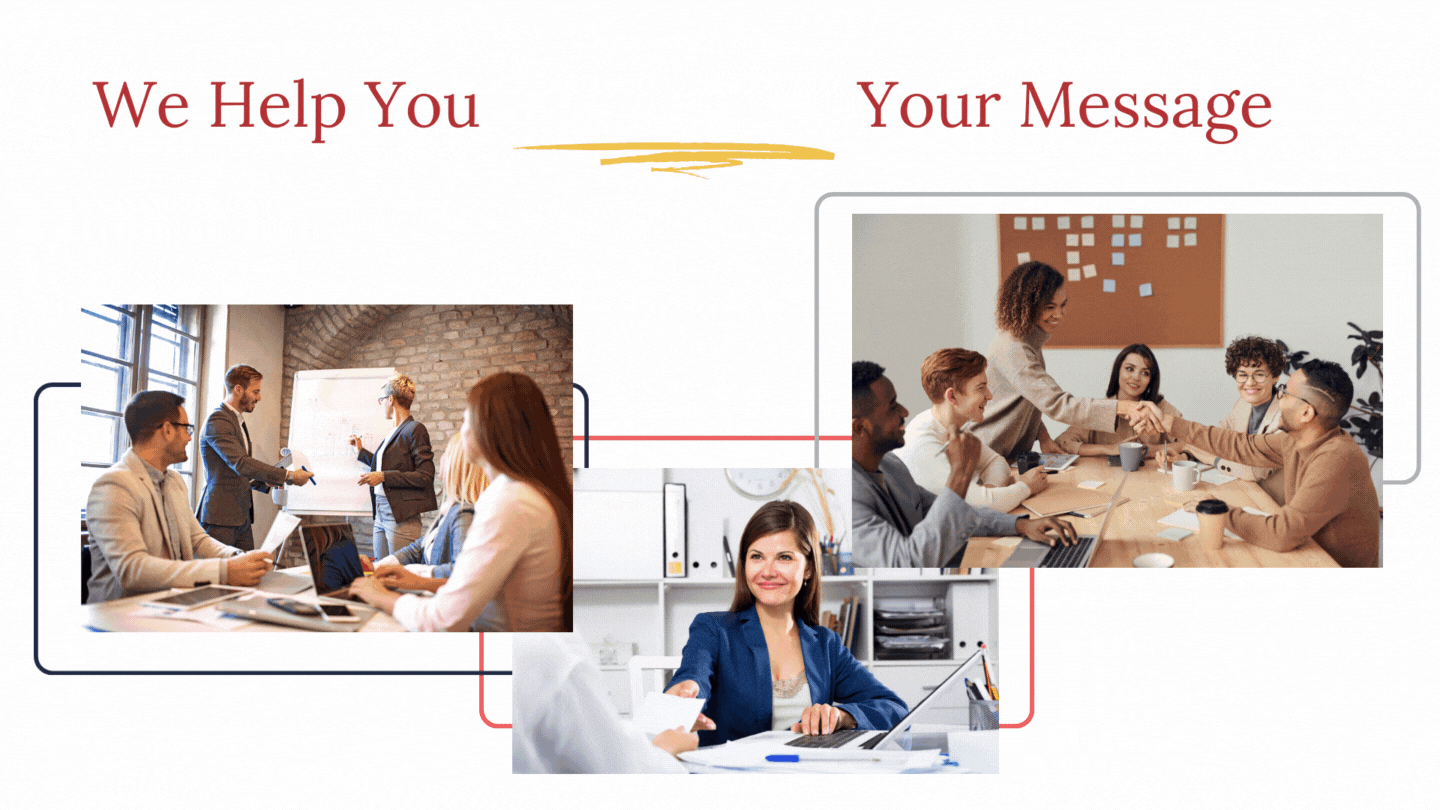 Stop feeling lost and frustrated. Engage 2 Engage will help you with a clear marketing roadmap to get your online business launched. We will do the work for you (DFY) to get you to your destination – a place where you are proud to show off and share your message with your community – and the world!
Delegate your automation, web tech, content creation (SEO, blog, social media), and design, with our dedicated digital marketing services team. Because in 2 months, we will help you build a strong, digital, automated, presence so you can focus on positioning your message to your key target market and audience via your new online business.
Here Is What You Get in
2 Months

,
Broken Out Week by Week
(Dependent on Your Quick Review and Approval Turnaround)
Week 1

[Onboarding] + [Branding] + [Zoom with Valeh]
During this stage we will go through a discovery period of learning about your dreams, visions, and goals.
We will go through our questionnaire about your customer Persona.
We will learn about your style, and the personality and character you want represented. Plus other details to begin your branding and design.
We will also review the expectation of our two month launch program, what we need from you, what you are accountable for (ideas, quick review, feedback and approvals), and the mentorship and guidance you will be receiving [ONE-on-ONE] from owner, Valeh Nazemoff, throughout.
NOTE: The decisions and approvals will remain yours. We are your extended marketing team. You are the owner of your business.
Engage 2 Engage Persona Worksheets
During this time we will also on-board your site activities: 
Activating domain with WordPress (don't worry if you do not have your domain name yet!)
Hosting your site on Engage 2 Engage's Speed and Security Optimized Servers. This is 100% optional and included.
WordPress theme set-up
Plug-ins like (Elementor)
Add site to our backup management system
Add security monitoring plug-ins (like Wordfence & Cloudflare)
and more…
Week 2

[Site Pages Design Mock-Up] + [Lead Magnet Design Creation] + [Site Content Overview] + [Review & Approval] + [Zoom with Valeh]
When designing and building a website there is a lot to consider, like:
Menu Tabs
Layout & Images
Content
Call-to-Actions (CTAs)
Social Media Icons
Site Structure for SEO
We will be tailoring and customizing your WordPress theme to your brand style. We will also be communicating with you the different choices and options you have based on your specific needs.
If you choose to want a funnel built instead of a website, we will build and provide you a FREE license of CartFlows Funnel Builder (which is a WordPress Plug-In) as long as you are a client. So no need to purchase licenses.
NOTE: 5 new pages (medium length) is the maximum build for website or funnel pages under this launch program so we can meet our 2 month deadline. 
Client Site Page Theme, Design, Content & CTA Example
For the Lead Magnet, during this week we will design your lead magnet document around the content you desire and approve plus create a display images for the website  We will add the form fields, confirmation message, automations and email welcome message during a later week.
Week 3

[Website / Funnel Creation (5 Pages)] + [Site Content Drafts] + [Review & Approval] + [Zoom with Valeh]
While building your mobile responsive website on WordPress, we will continue adding and setting up additional plug-ins and features like:
WooCommerce
Yoast SEO
Google Analytics for WordPress MonsterInsights
Social Media Share Buttons
ActiveCampaign Site Tracking
We will begin the process for other tool set-ups like
Google Search Console
. We will also be working on the content flow for the site pages and considerations for SEO (menu, headlines, images, etc.)
Client Site with WordPress Plug-In Integrations Example
Week 4

[Form Automation Creation] + [SEO Keyword Research] + [Site Content Edits] + [Review & Approval] + [Zoom with Valeh]
This is the week we dive into the Lead Magnet Form and Automation Process. Here are some of the activities:
Email and contact form fields
Form design with CTA
reCAPTCHA
Credit Card payment info (Stripe)
Confirmation message
Automate the delivery process
Email fulfillment message
Upload the lead PDF or other file format to website
Test as system admin and as end user
Example of Client Lead Magnet Form Automation - Integrated with CRM Application
Also this week we dive more into SEO. SEO keyword search would involve some competitive research as well as identifying search terms target audience use. NOTE: keyword research is an on-going marketing activity. It is essential to stay up-to-date. Here are some of the activities we w